In collaboration with Institute Communications, the Office of Information Technology developed Georgia Tech-branded digital sign templates, which should be used with all digital signs on campus.
While the templates vary slightly, each includes the same basic components.
Step 1: Choose a Template
To make sharing digital sign content easier across campus units, all landscape templates have the same Main Content Panel dimensions of 1600x900.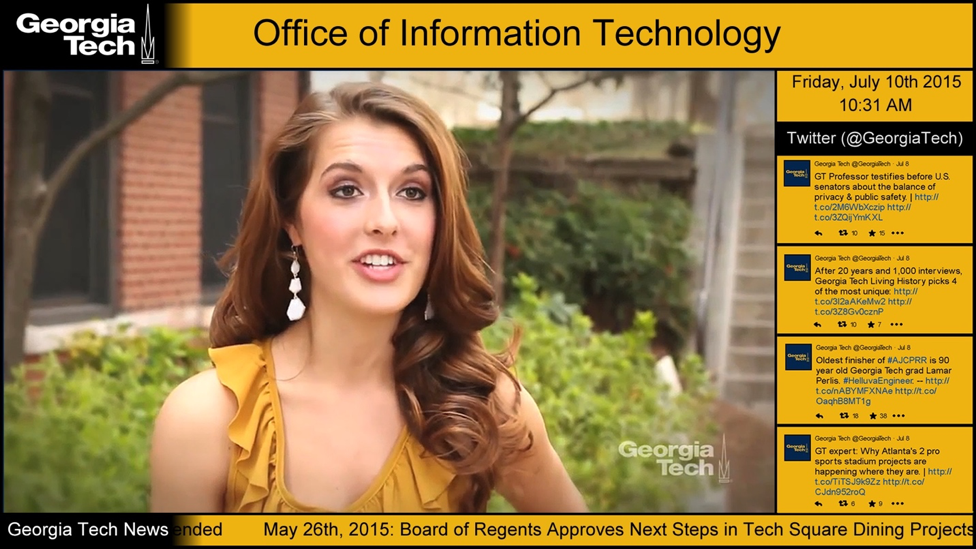 Template 1: Landscape
Features:
Top banner
Right side bar
Main content panel (1600x900)
News feed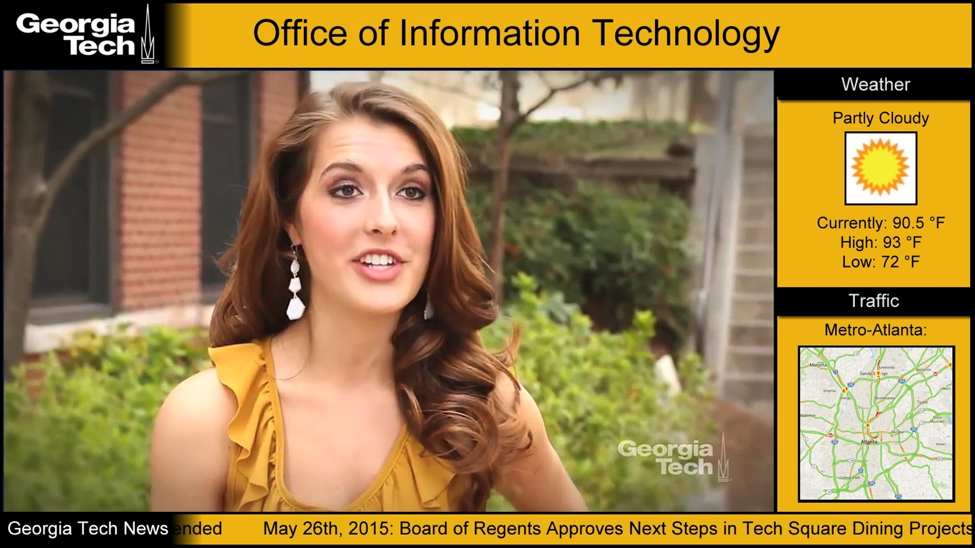 Template 2: Landscape
Features:
Top banner
Two right side bars
Main content panel (1600x900)
News feed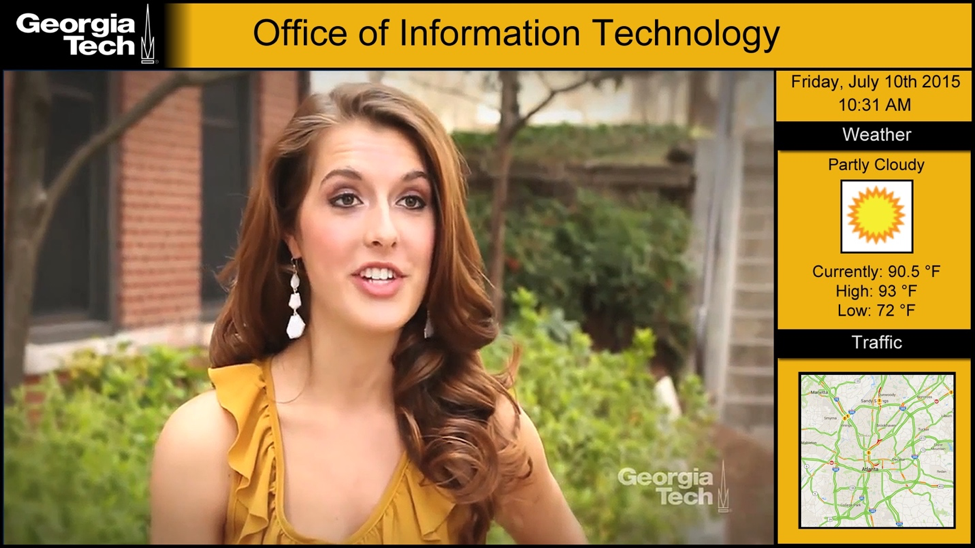 Template 3: Landscape
Features:
Top banner
Two right side bars
Main content panel (1600x900)
Time and date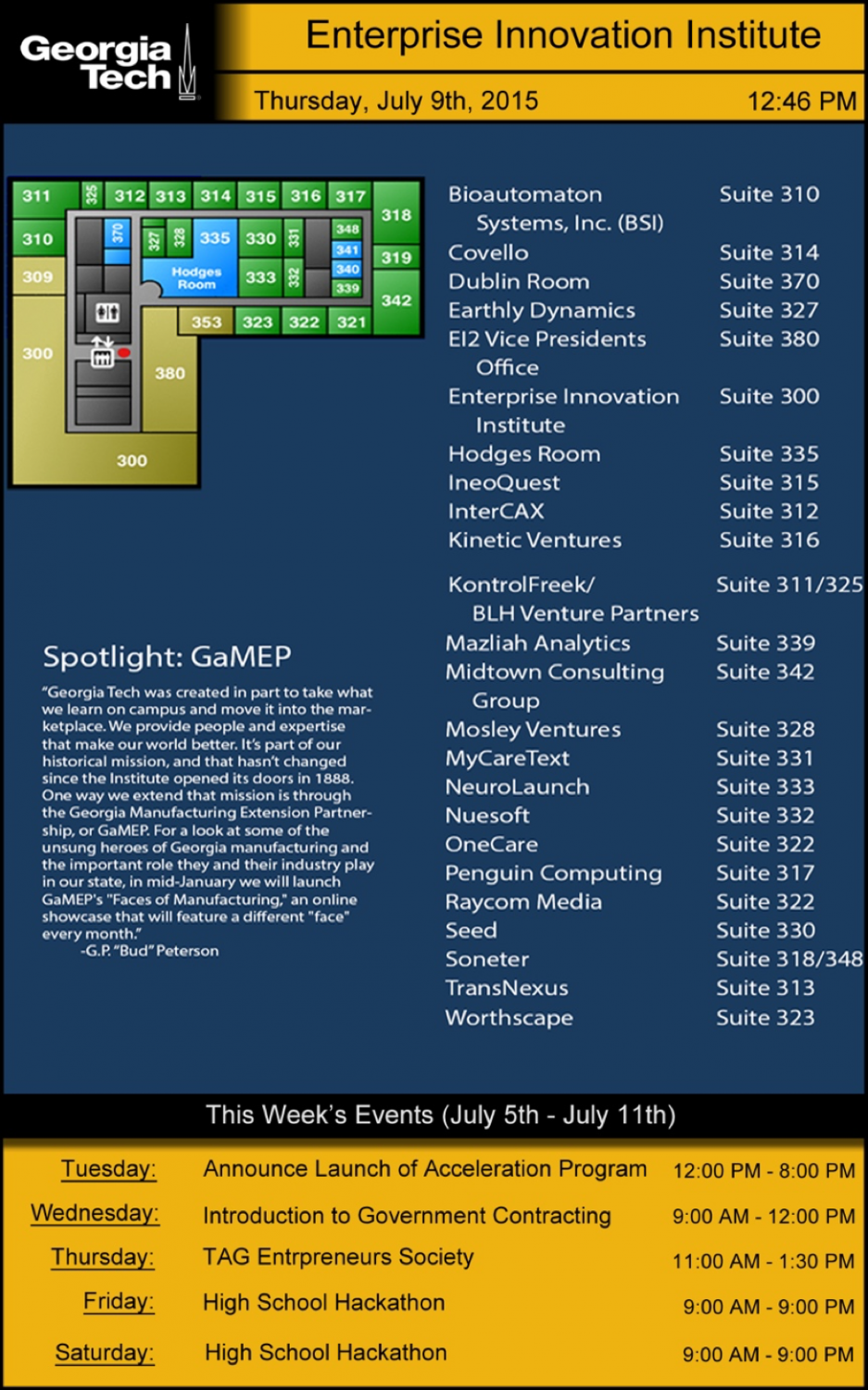 Template 4: Portrait
Features:
Top banner
Main content panel (1080x1350)
Time and date
Bottom window
Step 2: Request a Template