The Institute offers a number of interdisciplinary degree programs, supporting learning and research that spans multiple academic units. When marketing such programs to prospective students, lead with the Institute brand, and identify the degree program subordinately and supportively.
Using the Quantitative and Computational Finance program as a model, below are examples of how to properly balance the primary Institute identity with the name and messaging for the degree program.
---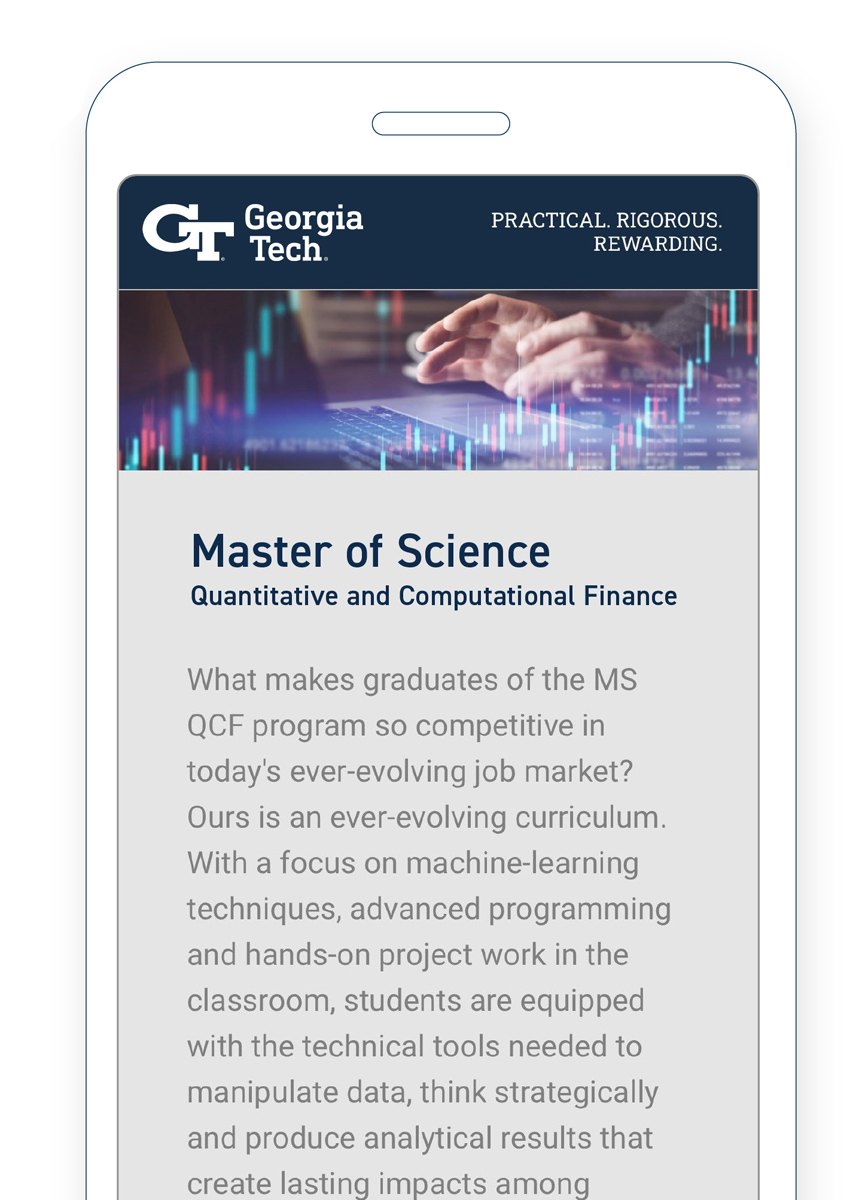 Note the separation between usage of the primary Institute identity, the program name, and the supportive messaging. This communicates to the reader brand attribution without creating a separate logo for the degree program.
---
The Georgia Tech visual brand is consistently and clearly presented in these examples of potential email communications. It is acceptable to use other approved variants of the primary Institute logo to optimize the brand impression for viewers.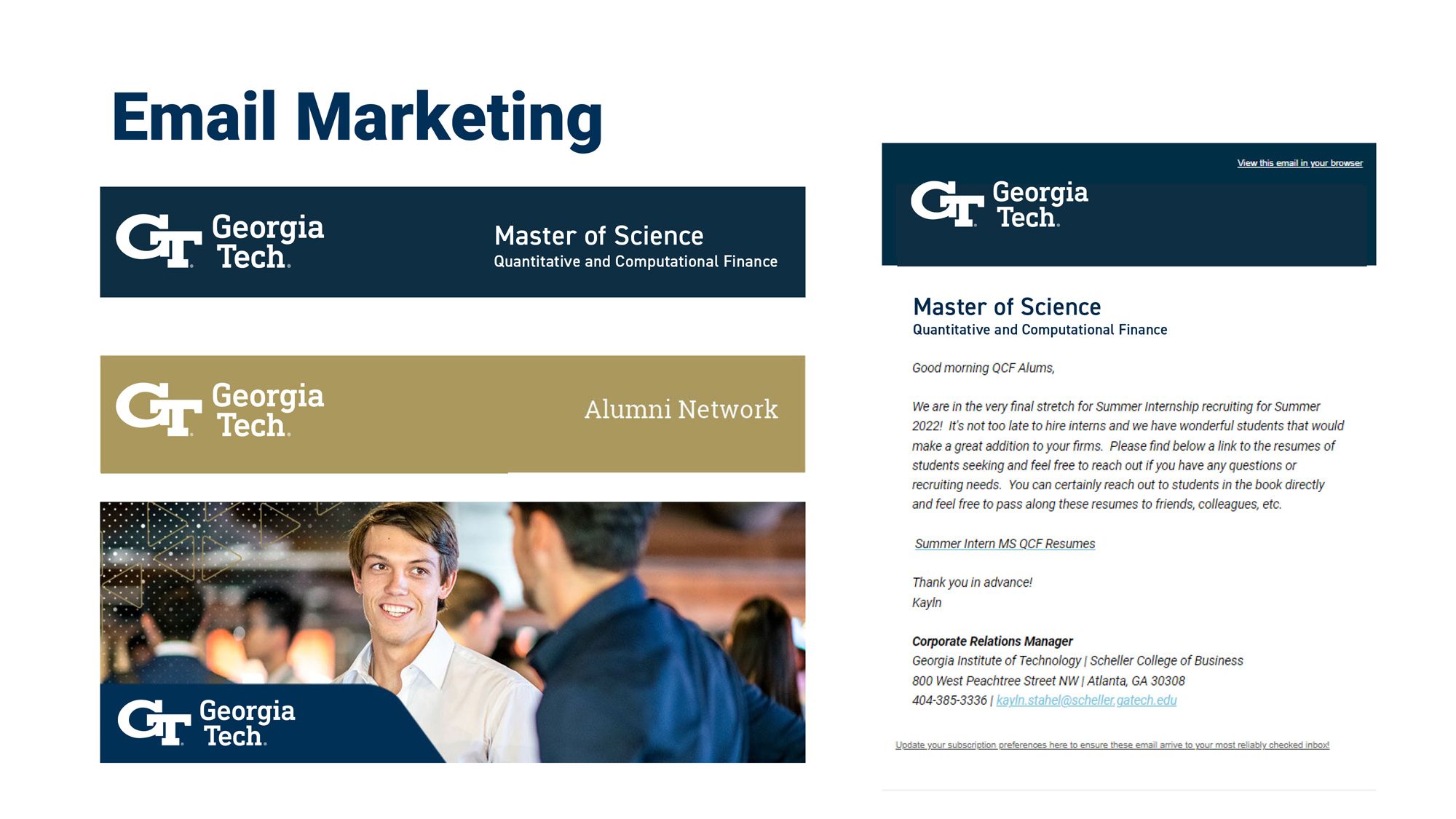 Event Marketing
---
For digital or social media communications, you can lead with the program name, and place the primary Institute logo in a supportive location for brand attribution. Be mindful of the evolving ways third-party platforms display images and graphics, to ensure the Institute logo is not obscured from viewers.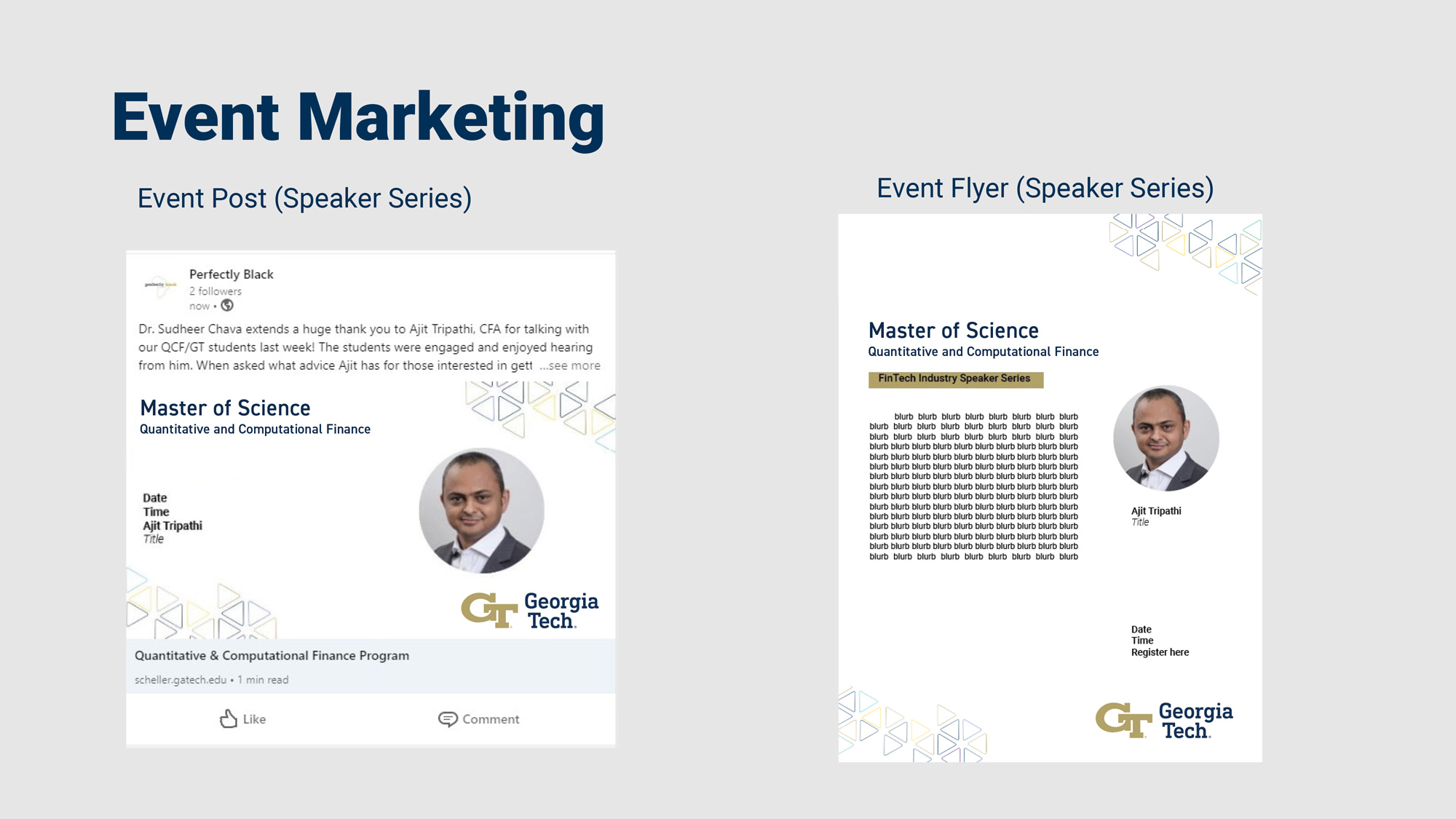 ---
For compact, visually-driven communications - such as an Instagram post - focus on the message! Use brand-aligned typography, shapes, and patterns, and balance the program name with the primary Institute logo in ways that effectively attribute that message.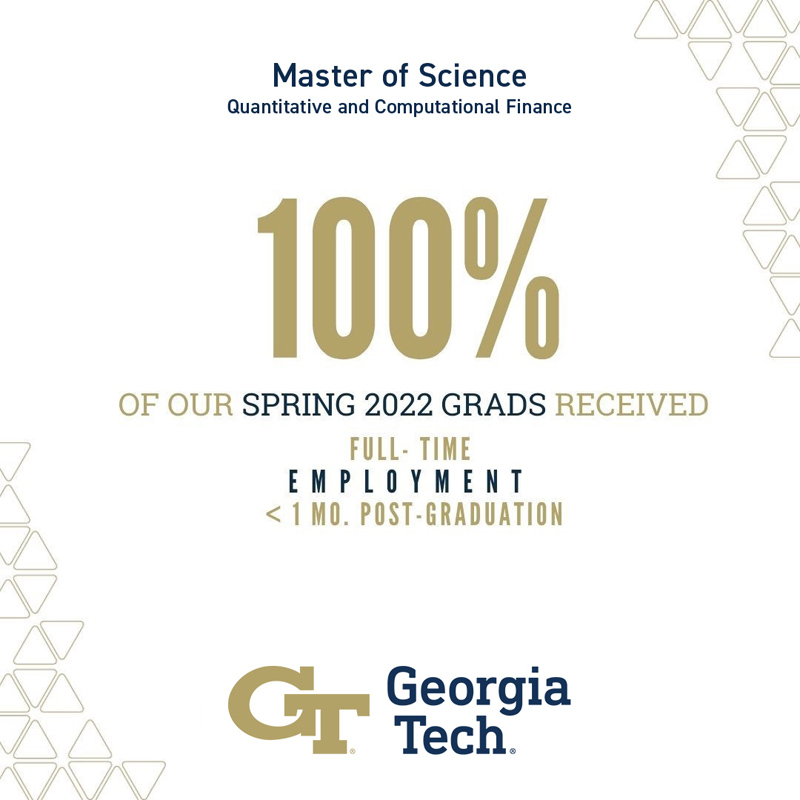 Merchandise-Apparel-Promos
For merchandise/apparel/promotional items, the name of the interdisciplinary degree program can be printed below any of the primary Institute logos. See the example below for Master of Science in Cybersecurity on the top row, second column.
See the Licensing site for the list of approved, licensed suppliers and request support for typesetting your program name.
These variants would not be approved for print or digital communications, website usage, business cards, etc.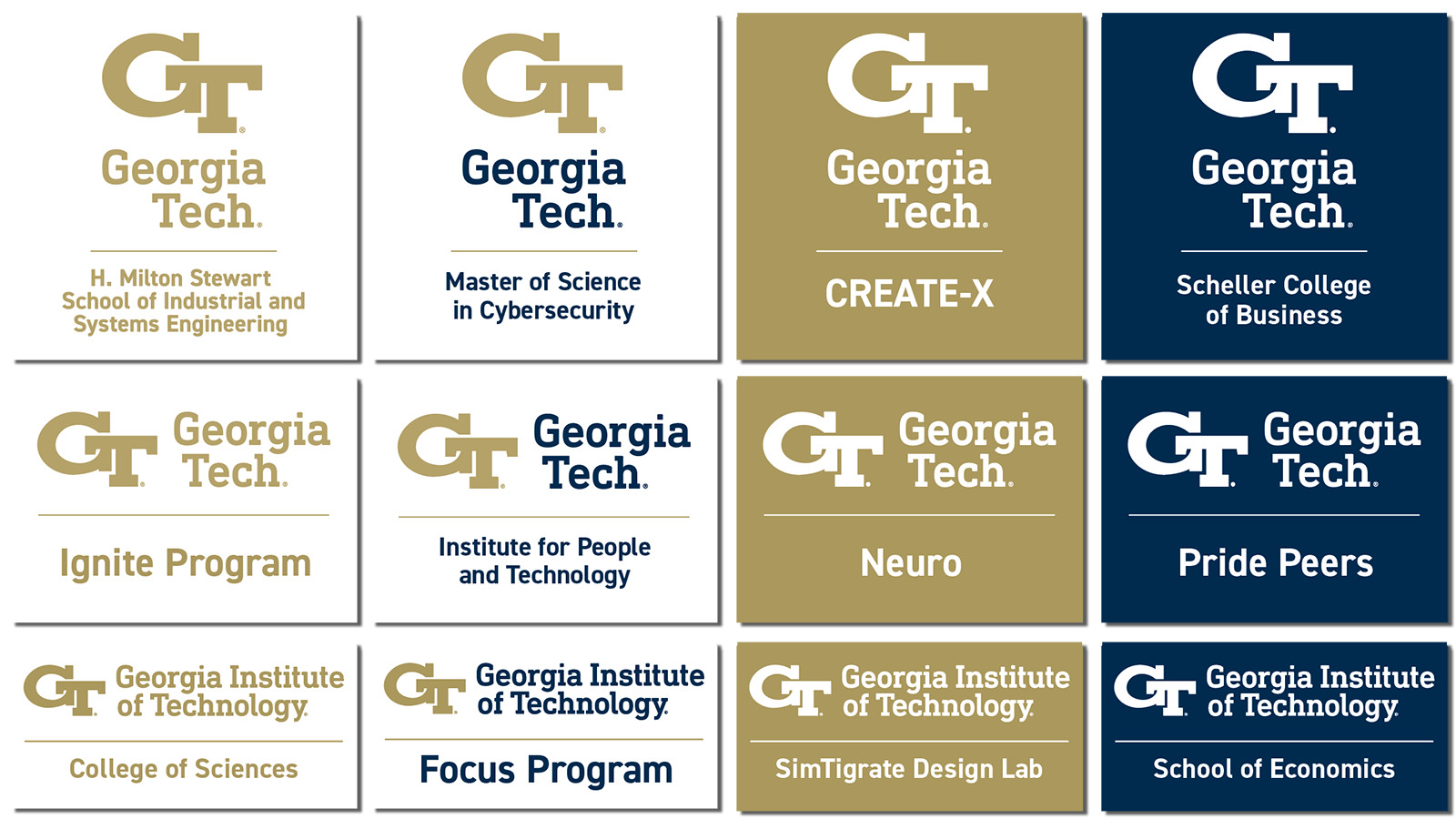 Promoting Your Program News
The Institute Communications site includes information about how campus news is identified and distributed, and how you can share information or events about your program.