Per the Brand Identity Standards policy, websites hosted on Georgia Tech web servers or cloud services centrally managed by or on behalf of Georgia Tech are expected to align with Institute brand standards.
While units of Georgia Tech are free to develop or modify the content of their own communications, the policy calls for most campus websites to align with Brand Identity Standards.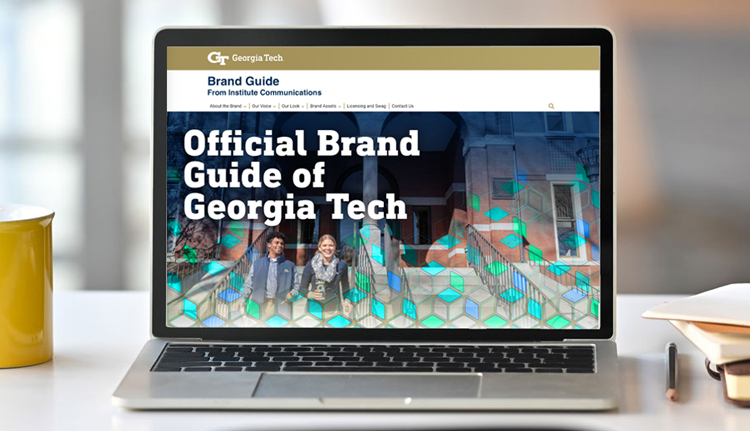 Theme
The official website theme is based in the Drupal content management system (CMS) and the Bootstrap 4 framework. All elements in the header, footer, and content should align with the Bootstrap 4 responsive grid. 
A WordPress version of the theme is also available via the Sites@Georgia Tech platform.
Resources for static HTML sites or sites on platforms other than Drupal can find a link to the latest build at theme.gatech.edu.
Content
Page content should follow the visual style guide and Use of Name standards. See also the Content Strategy resources from Institute Communications.
Website Development Resources
See the Website Development section of the Institute Communications site for information about training, content strategy, planning for a website build, and how to hire a third-party website developer.