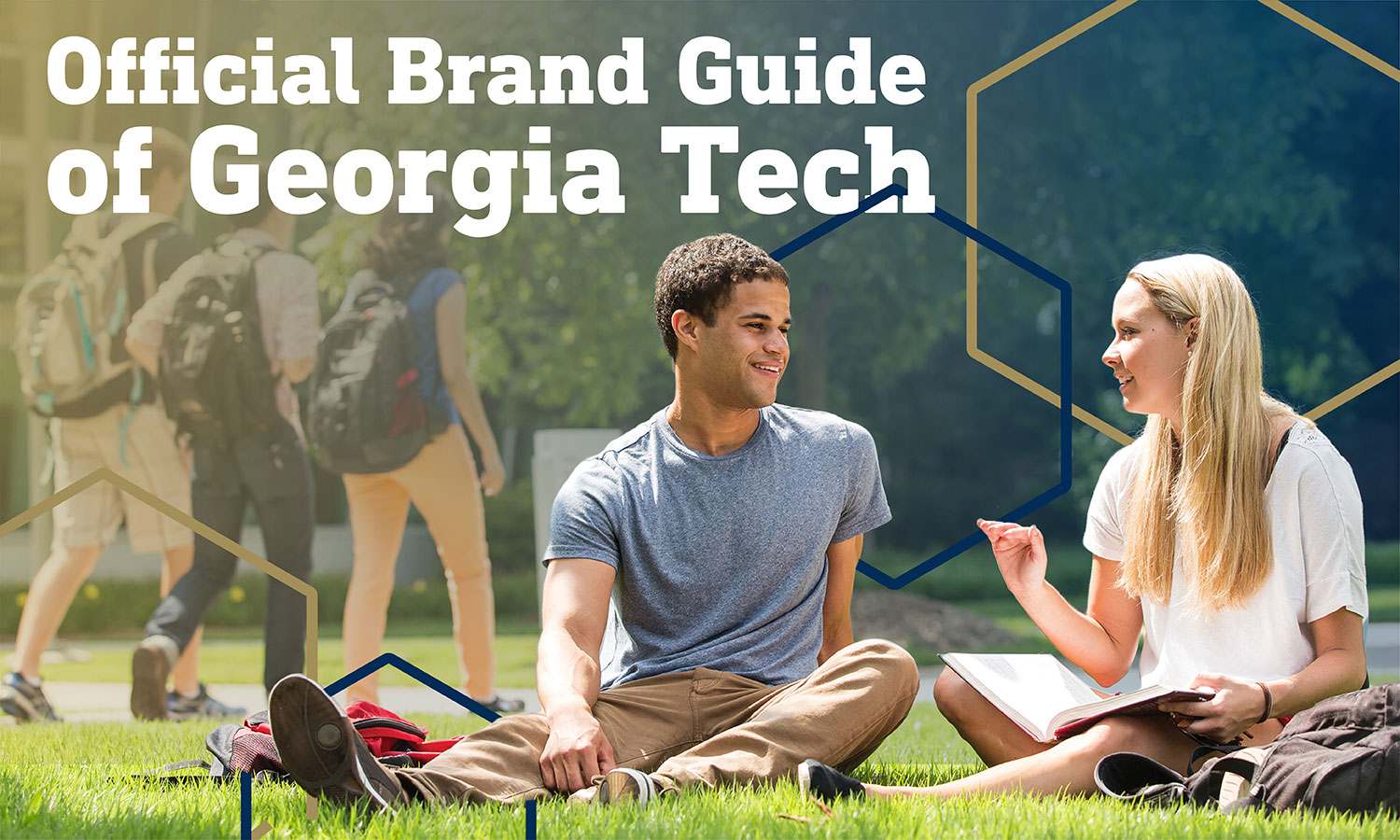 Official Brand Guide


of Georgia Tech
Aligning solidly with our new 10-year strategic plan, the refreshed Georgia Tech brand unmistakably reflects who we are. Representing our reputation, our unique characteristics, our people, and our influence around the world, it matches the Institute's visual identity with its core values and mission: to develop leaders who advance technology and improve the human condition.

By identifying and adhering to these brand standards, we will be able to more effectively showcase our distinctiveness to our many stakeholders.

Our Voice
Our messages — no matter the audience — should always communicate the essence behind our motto of Progress and Service.
That means conveying consistently and authentically that we are a higher education community, absolutely committed to inclusive excellence and innovation, daring every day to imagine and then create solutions for a better future.

Our Look
The look of Georgia Tech is reflective of our inclusive spirit and diverse perspectives. A consistent visual representation across all communication platforms provides clarity, recognition, and a seamless visual experience, through the application of universal brand standards that support that look — our visual identity.
Our refreshed visual identity has been created to reflect Georgia Tech's core values focused on students, diversity, and innovation.