In keeping with the people-centric focus of the current Georgia Tech strategic plan, our imagery should be organic and story-driven, showcasing the human element behind Georgia Tech and moving away from any sterile or industrial-type feel. Active shots of our diverse Tech community working on and enjoying the campus will help convey the warmth and inclusivity the Institute embraces.
View the Georgia Tech Image Portal
(Requires GT account login)
Portraits
Portraits should typically feature the subject facing the camera with confidence and self-awareness. The subject may be pictured in a familiar situation, such as their lab or classroom.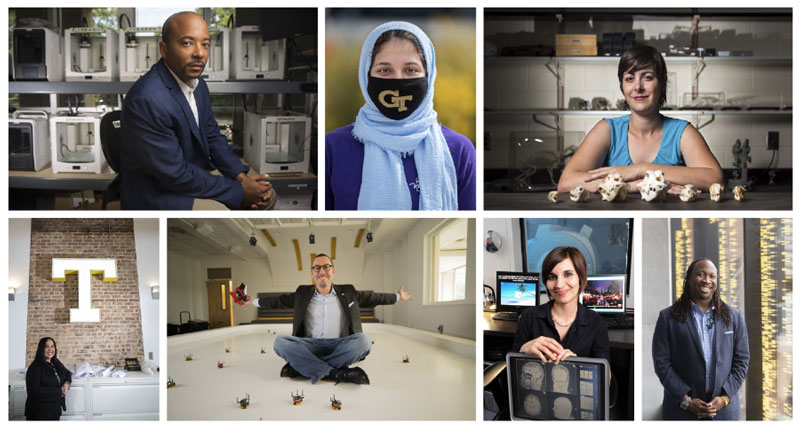 Research
Photographs of research subjects should tell a story about the work being done. So, they should show the subject or subjects engaging in the research in some way. Research photography should always be colorful and high-contrast, and can be complemented by the use of mosaic shapes. While research material is typically more formal in approach/tone, it should not be devoid of warmth and color.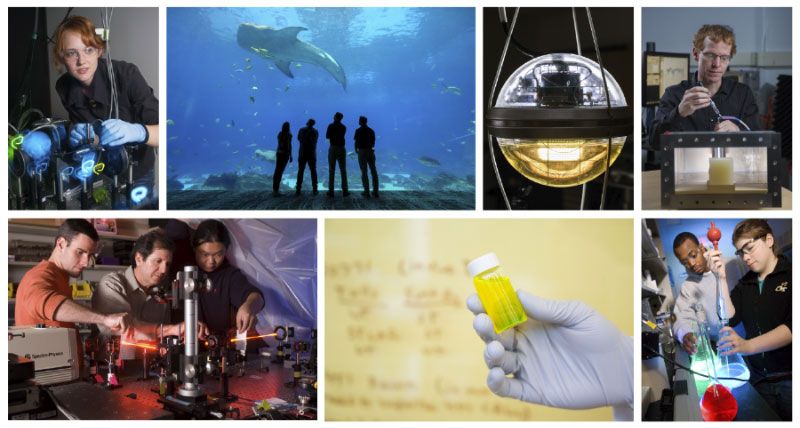 Campus
Images of campus should include people as far as possible so that a compelling sense of place is conveyed. Compositions are made dynamic through high vantage points, wide angles, and attention to framing and use of angles and lines to lead the viewer's eyes.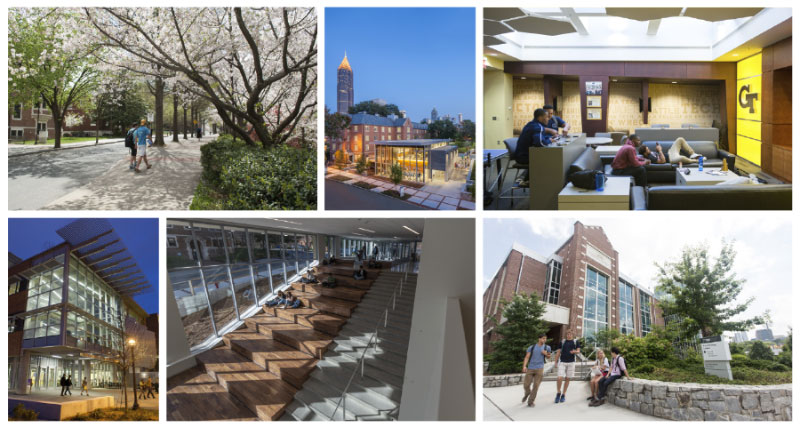 Georgia Tech Community: Students, Faculty, Staff
Photographs of people should represent the diversity of experience and identity at Georgia Tech, with an emphasis on collaboration, quality of life, and ingenuity.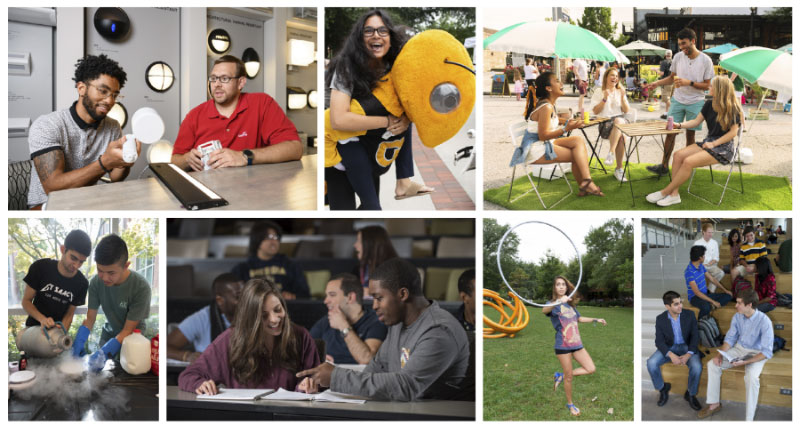 Athletics
Photos representing the world of athletics at Georgia Tech should be action- and movement-oriented. Subjects should appear to move toward the viewer, upward, or across the image. Subjects should not appear to move away from the viewer.