Avatars and Icons
A consistent visual presence across social media channels helps audiences associate the shared content with the Georgia Tech brand.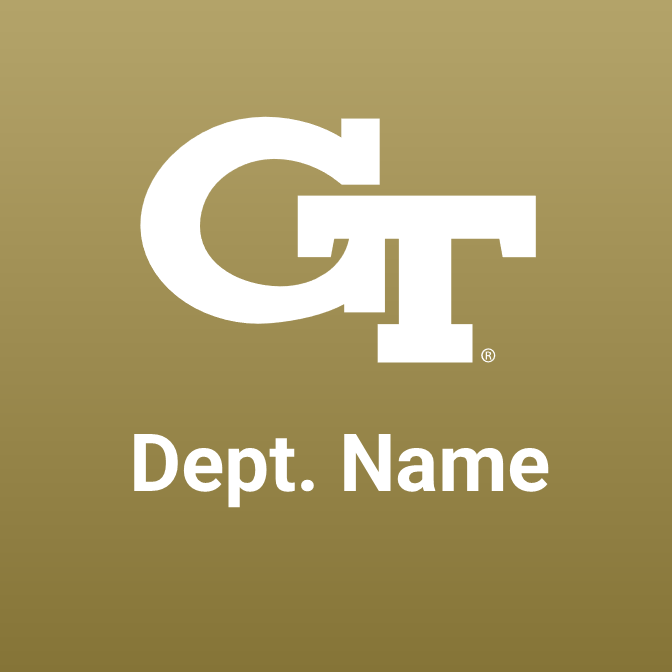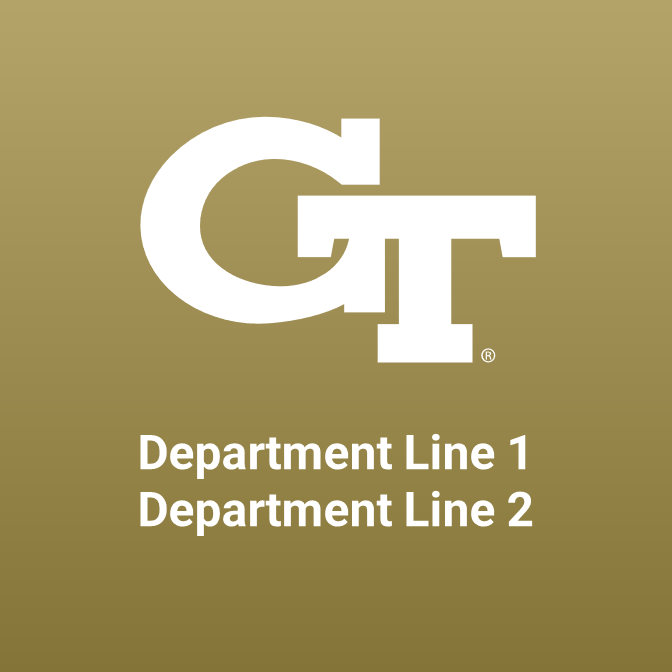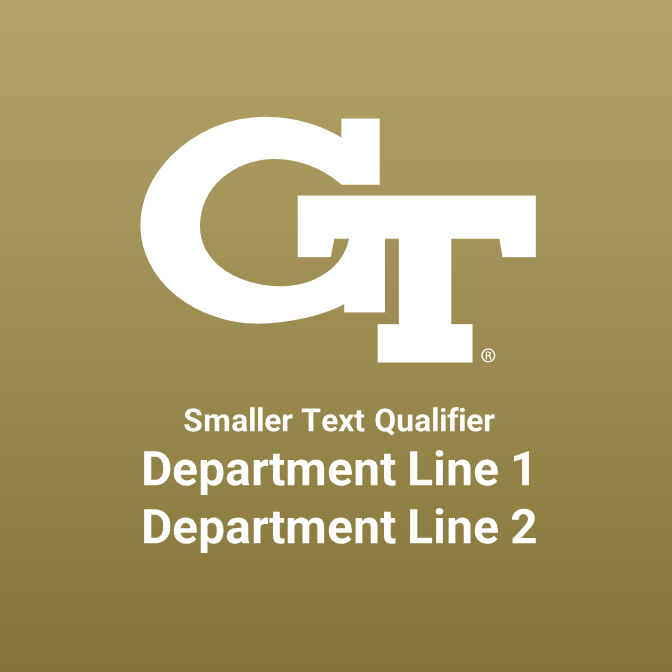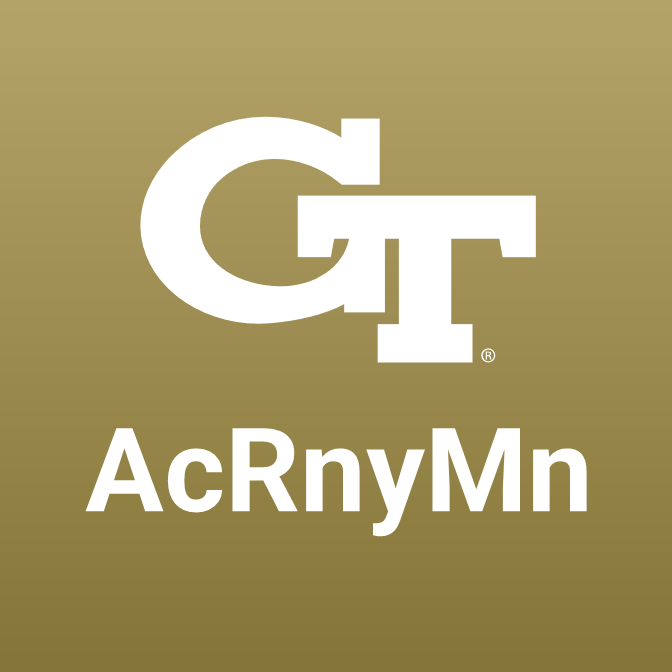 Icons and Avatar Usage Guidelines
Icons or avatars for social media channels representing Georgia Tech units, programs, or initiatives must:
Be a primary Georgia Tech logo or the interlocking GT logo.
Incorporate the unit name or identifier. Acronyms, initialisms, or abbreviations are acceptable for social media channels, but Colleges, Schools, and student-serving units must be easily identifiable. For example, Sciences is preferred over CoS, but GaMEP is acceptable for the Georgia Manufacturing Extension Partnership.
Align with other visual identity standards: accessibility compliance, background color, fill color, trademark symbols, etc.
Be mindful of platforms that remotely crop or compress user icons or avatars. Trademarks and unit identifiers must not appear cropped or illegible.
Keep in mind:
Using the Georgia Tech logo alone is not recommended, as doing so could create confusion when viewed alongside the multiple other Institute-affiliated social media accounts that may already be using the Georgia Tech logo.
An appropriate photo (building, location, person, etc.) may be used instead of an icon.
Use of the Georgia Tech Seal is strictly prohibited.
Channel Banner, Cover Photo, or Feature Photo
Images or banners that identify your social media presence should align with your channel icon or avatar, as well as with the Institute's visual strategy for photography.
Usage Guidelines
Consider photos most relevant and recognizable to your channel's audiences. If you prefer an iconic image of campus, choose from the Institute's Image Portal or Digital Swag page.
Determine the specifications for each platform and crop images appropriately to fit the available space.
Do not include logos, trademarks, or identity elements, as they can be cropped out or compressed.
Get Social Media Assets
Institute social media channel managers may request an avatar template from Institute Communications to easily create and output your own icon.