Logos and Wordmarks
A consistent visual representation across all communication platforms provides clarity, recognition, and a seamless visual experience for any interaction with Georgia Tech. Our logo and visual elements help to define the Institute and distinguish it from other universities.

Primary Logo
The primary logo includes the Georgia Tech wordmark and a graphic icon of the Kessler Campanile, a spiraling sculpture that represents the past, present, and future of the Institute.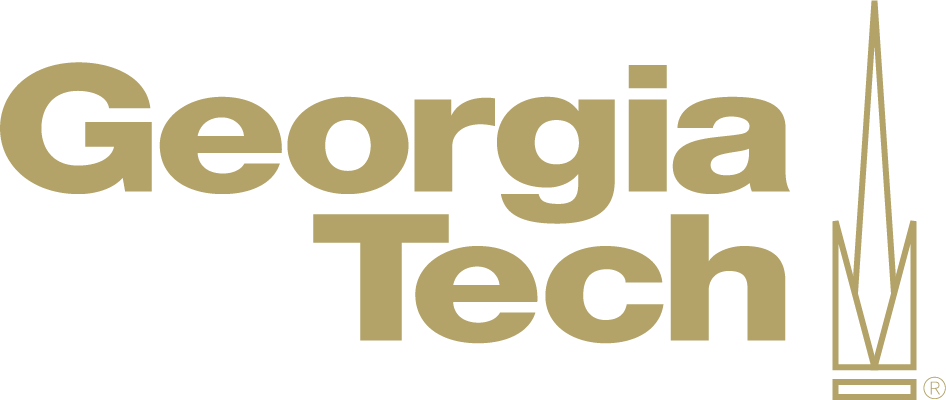 The primary logo can be paired with the trademark for the Institute's official tagline, Creating the Next®.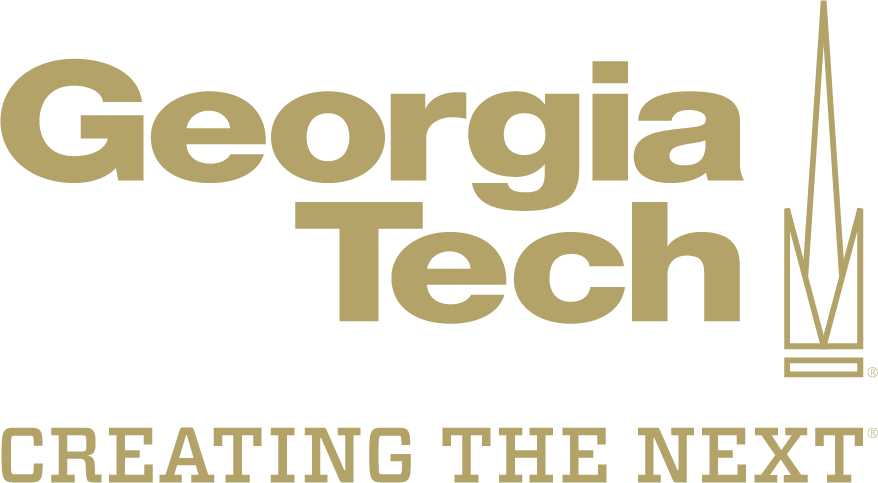 Legacy Logo
The legacy logo with full name of the Institute is reserved for special applications such as business cards, stationery, and Institute signage.


Combined Logos for Campus Departments and Units
Academic, business, or research units may be identified by combining the name with the Georgia Tech primary logo.

Combination logos for long or complex unit names can be output in two- or three-line versions. In a three-line version, the top of the unit name should align with the top of the Campanile symbol.

Acronyms and Initialisms
Logos based in acronyms or initialisms are no longer supplied, created, or endorsed. Combination marks are output with the complete name of the campus unit.
Outline versions
Outline versions of combination logos are retired and are no longer supported.

Logos for Events, Initiatives, Programs
Custom logos for events, initiatives or programs are strictly prohibited per Institute policy. Existing graphics, symbols, or icons unique to individual units within Georgia Tech may not be used as dominant, freestanding components resembling a logo. Other visual elements may be used as secondary elements. They must be subordinate to the Georgia Tech logo.
Individual units, programs, or initiatives that have created their own logos, or had individual marks created for them by third parties or students, may not use such marks to represent their unit or Georgia Tech.

Institute Seal
The seal is the most formal of the Institute's marks and is reserved for use by the offices listed in the General Usage guidelines.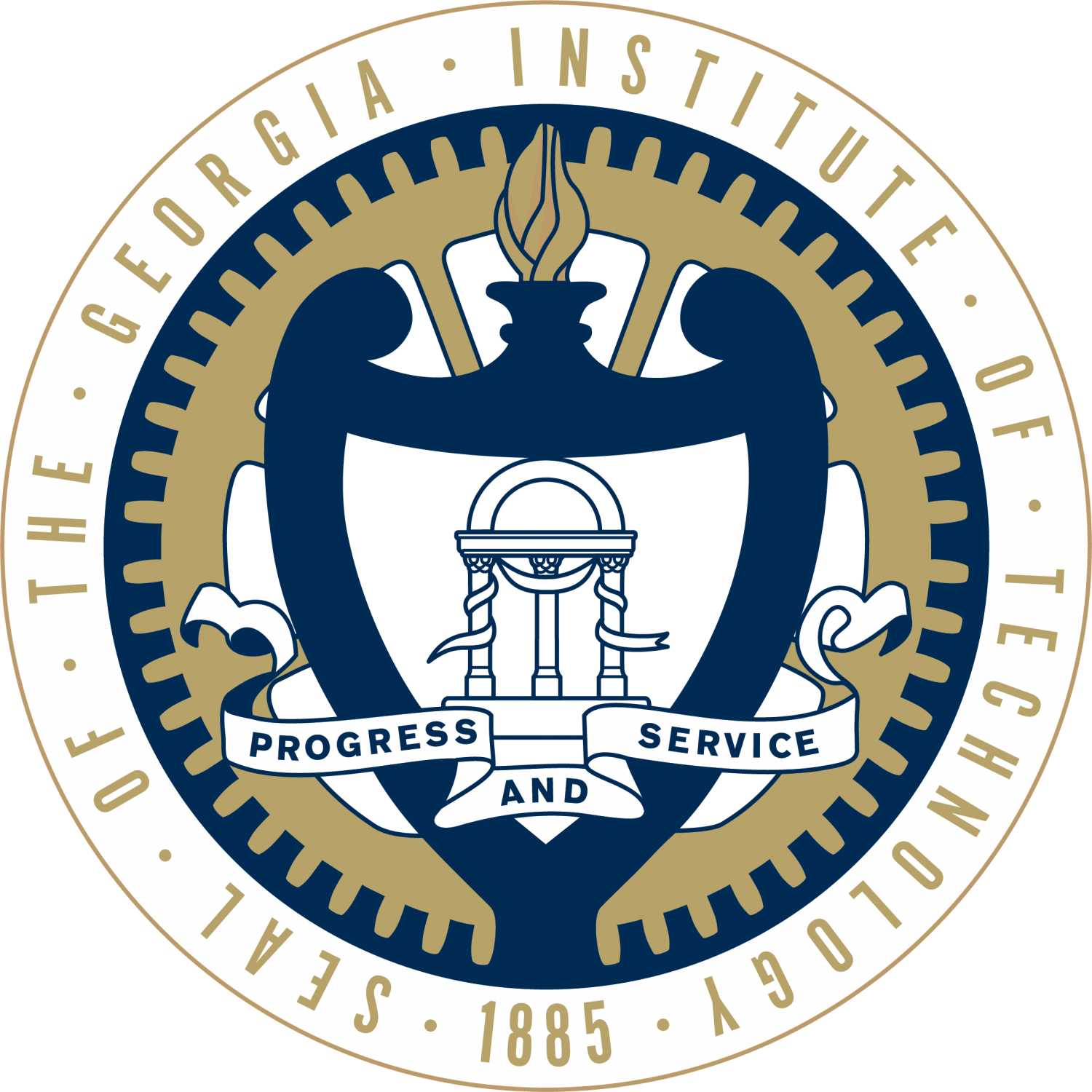 Athletics and Spirit Marks
Georgia Tech's athletics identity elements - or Spirit Marks - include the interlocking GT, our mascot - Buzz®, the Ramblin' Wreck, and the Georgia Tech Athletics wordmark.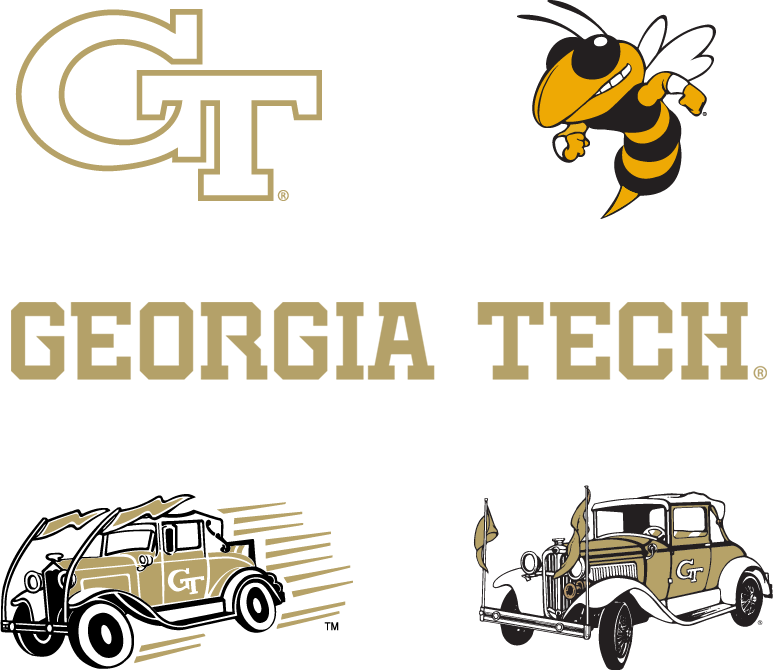 Wordmarks
Horizontal and stacked wordmarks represent the Creating the Next® tagline in graphic form.



Logo Art Sheet
These logos and wordmarks are federally registered in the name of the Board of Regents of the University System of Georgia by and on behalf of the Georgia Institute of Technology.
A license is required to reproduce the Georgia Institute of Technology name and trademarks.
Download the Georgia Tech logo art sheet

Logo Usage Guidelines
Please observe these usage guidelines when using any Georgia Tech or unit logo, wordmark, or graphic element.