Chevron Design Element
The Georgia Tech chevrons are a dynamic element that visually links Georgia Tech's communications and expresses our expansive thinking and transformative ideas. The chevron is based on the interior angle of a hexagon, a reference to the geometric shapes in a yellow jacket's nest.
Chevrons may be added to print communications and digital designs to add interest and direct the reader.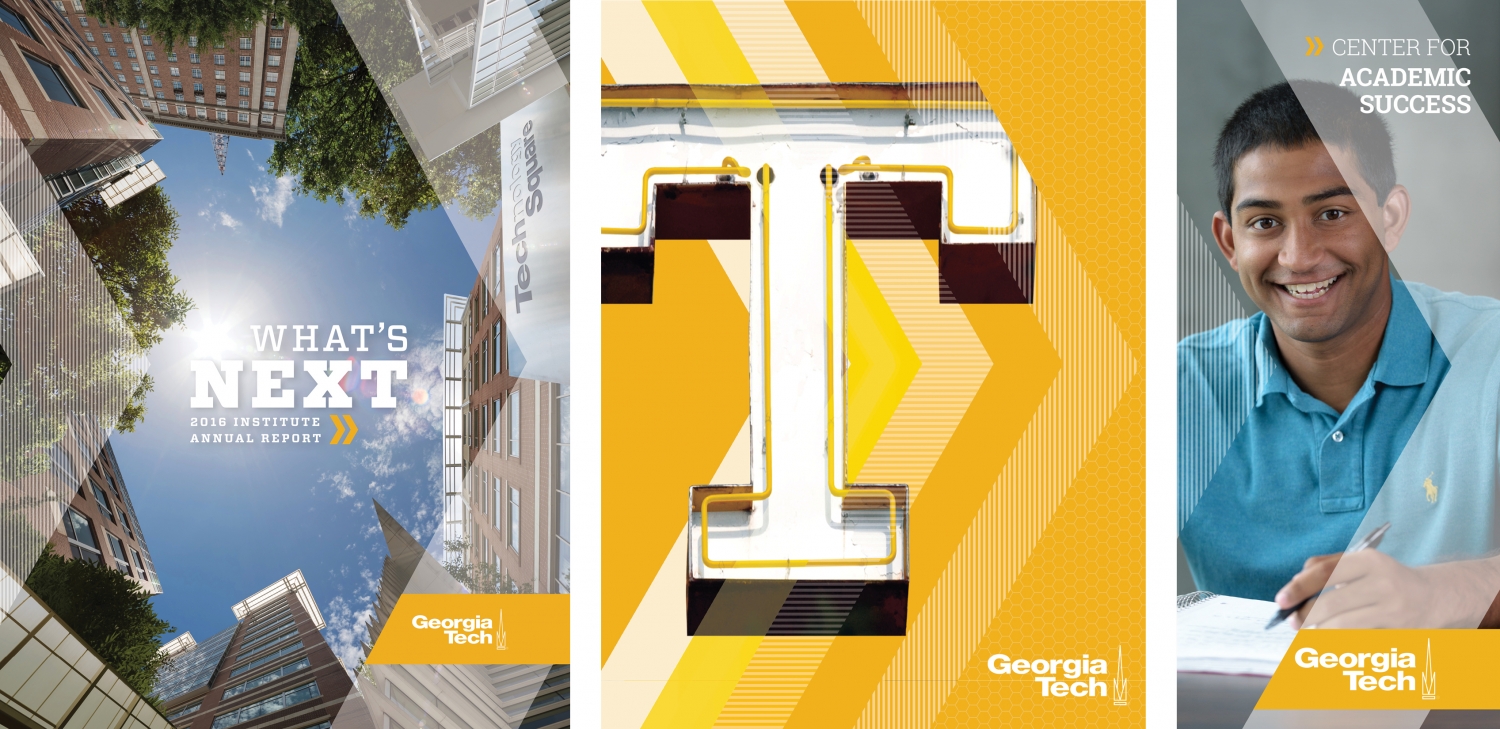 Usage Guidelines
Chevrons should always match this angle.

Chevron placement is precise; if a chevron must be moved (to help photo or text visibility), movement must be horizontal along the midline.
Ideally, chevrons should not be placed up against one another unless they are different widths.

When using several chevrons with different widths, their widths should each be multiples of the most narrow chevron.