Zone Breakdown
Vertical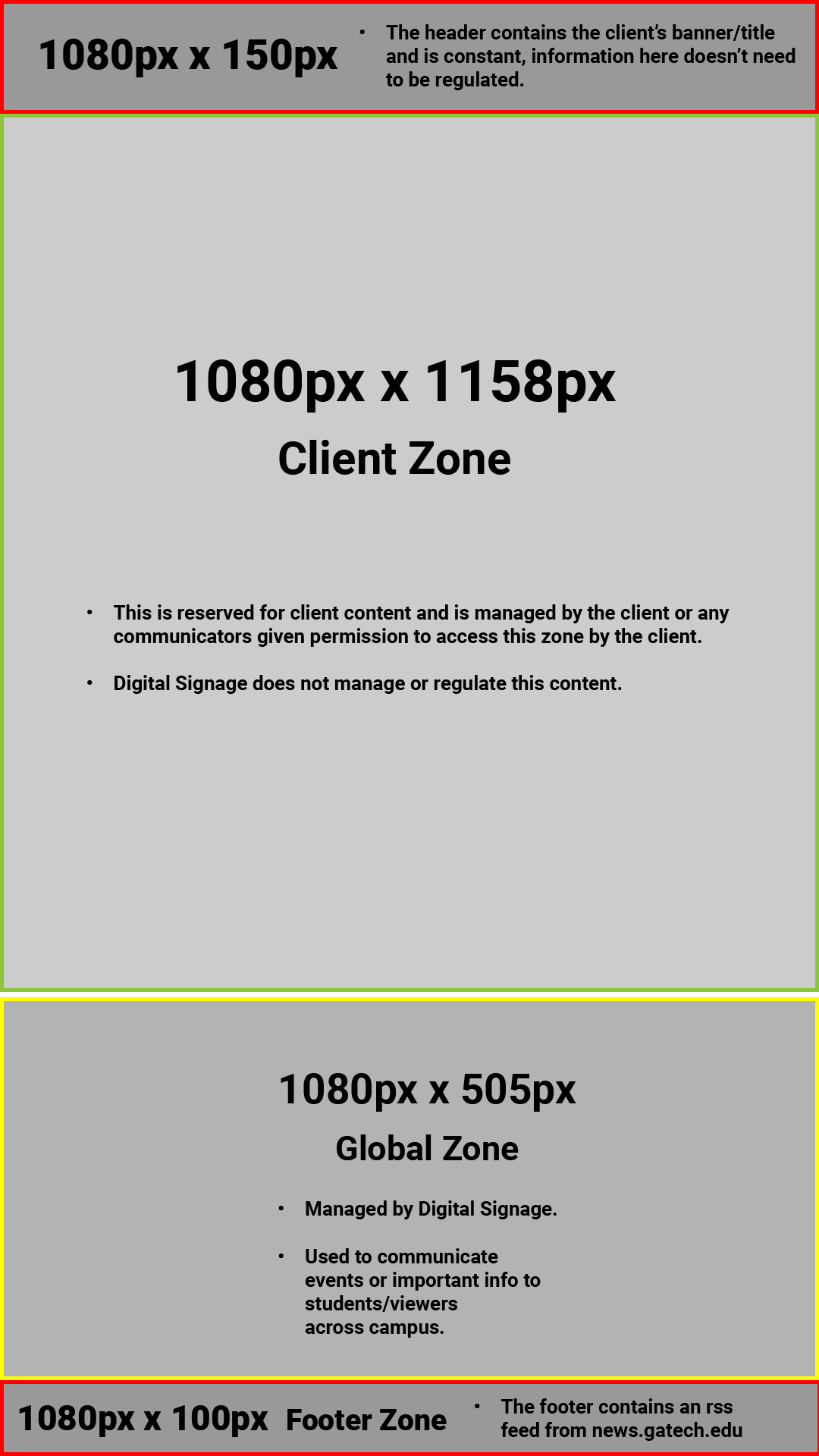 Horizontal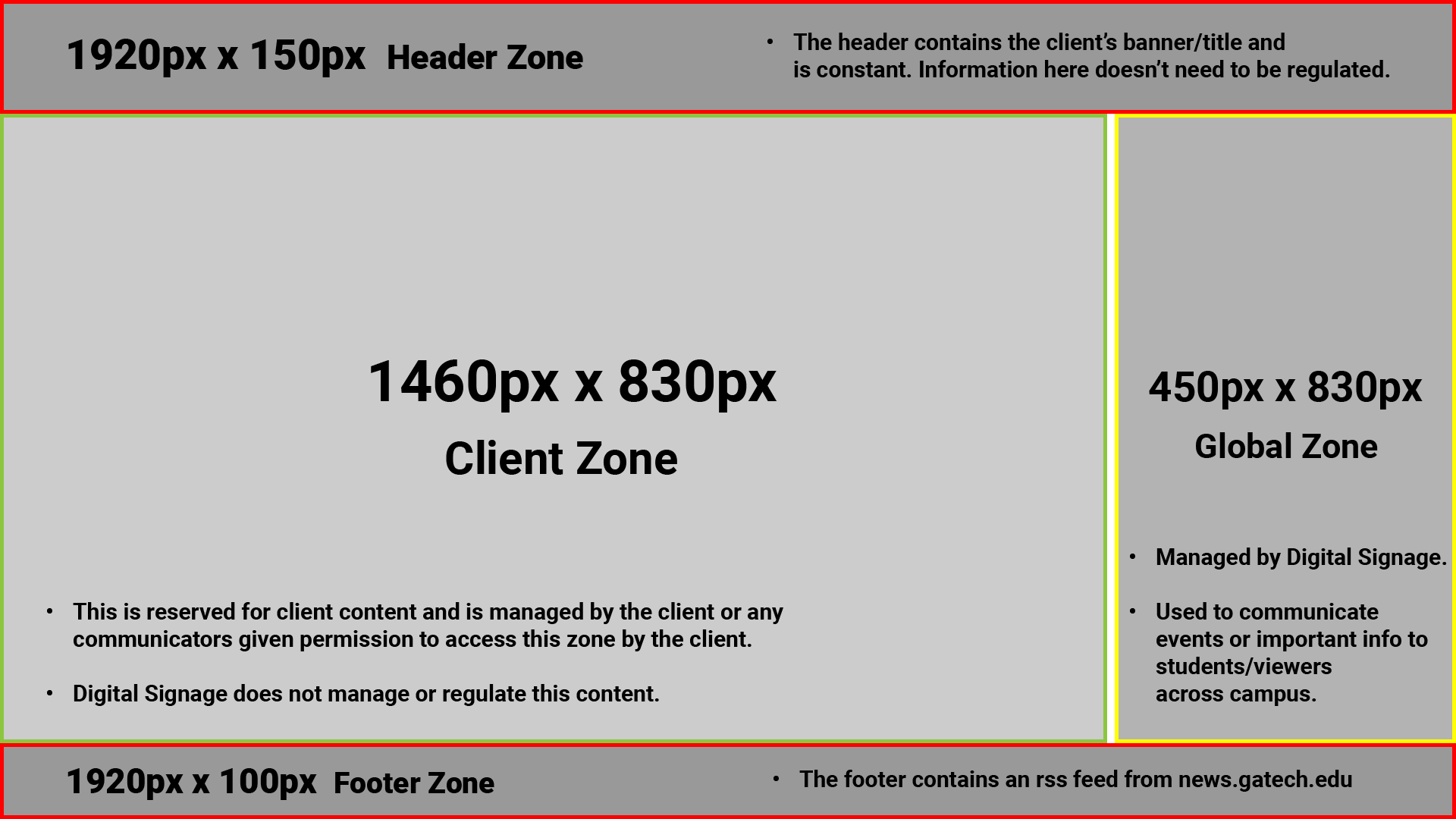 Asset downloads require a Georgia Tech login. To access downloads, first log in with your GT account.
Key
Green = Areas available for clients.
Yellow = Global zone managed by Digital Signage. Content can be uploaded to this section on special request and usually only for campuswide content.
Red = Header and footer.