Email Newsletters
A Georgia Tech branded email newsletter template is available here for campuswide use. This template can be edited in a code editor and used on any email marketing platform that allows pure HTML emails to be uploaded. It can also be used as a Mailchimp template with no HTML editing needed.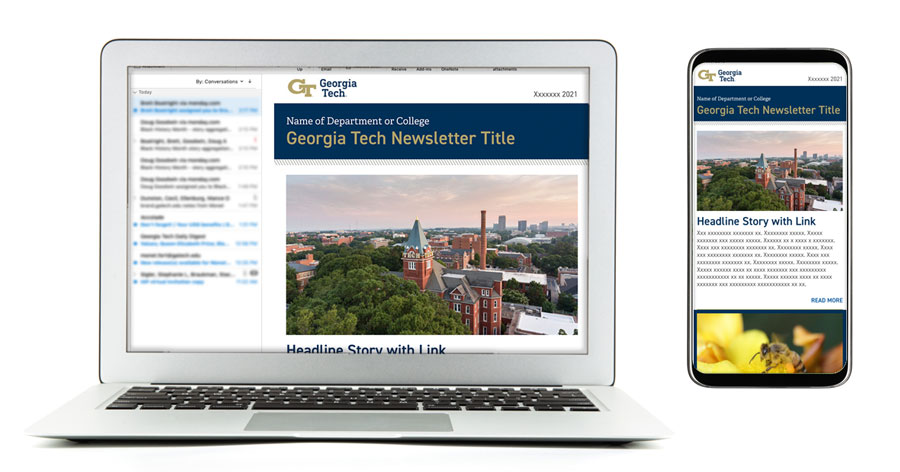 To use this template in Mailchimp:
Download the zip file of the latest template.
Log in to your department's Mailchimp account.
Select "Templates" at the top of your dashboard.
Select the "Create Template" button on the upper right side of your Templates menu.
Select the "Import Zip" option.
Name your template and upload the zip file provided at right.
Leave everything unchanged in the next window and select "Save and Exit" on the lower right corner of your screen.
This template will now be available for you to use normally in Mailchimp when you create an email campaign. It will automatically pull your account information to comply with CAN-SPAM.
Check back on this page regularly for updated versions of the template. Because it is often unpredictable how different email providers will display code, this template is continuously monitored and maintained to help ensure the best possible display in a range of email platforms.