Select from various slide layouts when creating your next presentation. 
 
PowerPoint Template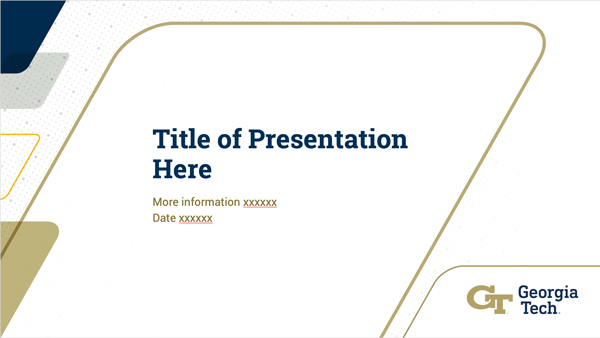 Usage Guidelines
The updated PowerPoint template for campus is available only in widescreen aspect ratio, consistent with campus digital signage, displays, and projectors.
 
Options for branded and full-screen image slides are now included.
Asset downloads require a Georgia Tech login. To access downloads, first log in with your GT account.