Select from various slide layouts in these PowerPoint templates when creating your next presentation. 
 
PowerPoint Templates
Standard (4:3)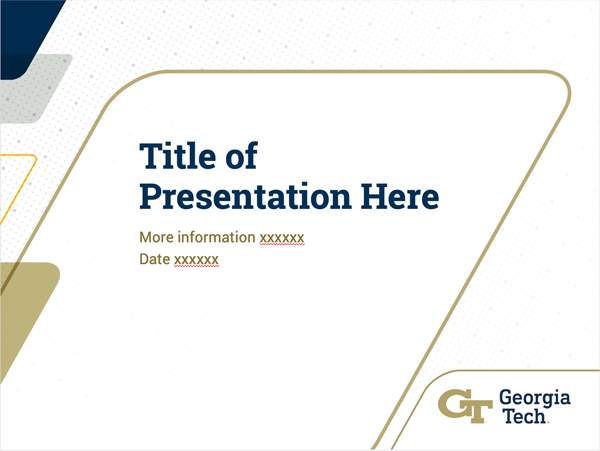 Widescreen (16:9)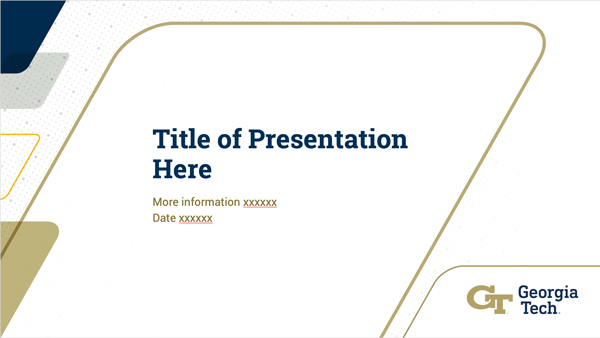 Usage Guidelines
PowerPoint templates are available in standard (4:3) and widescreen (16:9) versions.
When creating slides for use on digital signage, use the 16:9 aspect ratio.
Asset downloads require a Georgia Tech login. To access downloads, first log in with your GT account.